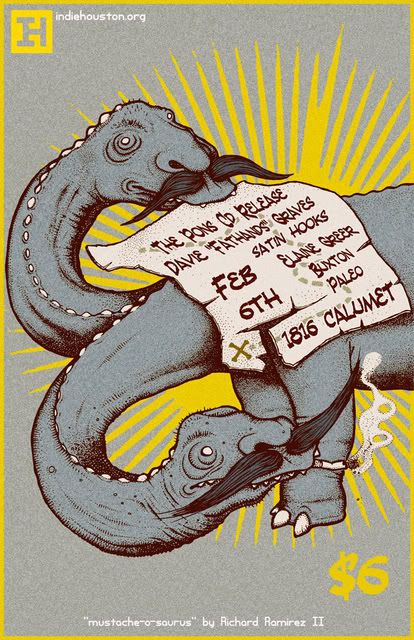 You should go.  I super love Buxton and Paleo, and you should too. 
 You may remember Paleo from Tuesday's post?  Maybe.  He's a Brooklyn-based folk singer.  Very M. Ward.  Last year, he recorded a song a day for a year and posted each one one on his website.  Basically, he's awesome Check out his 
myspace
.
If you live in Houston, you should have heard of
Buxton
by now.  They're folk-rock music is really fun and beautiful at the same time.