Everyone loves a good thrift store.  So, I've decided to start a segment about the awesome things I find at thrift stores!  Yes!  Here are a few items I picked up over the weekend.
Miu Miu flats, $129, found at More Than You Can Imagine.  More Than You Can Imagine is this really awesome thrift store the sells only designer items.  It's on Westheimer, across the street from Chuys, in River Oaks.  You know all the rich socialites are discarding all of last season's stuff to this place.  I even found a cream Prada Fall 08 lace skirt for $200!  Too bad it was the same color as my skin . . .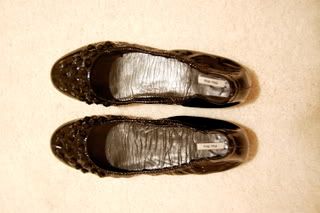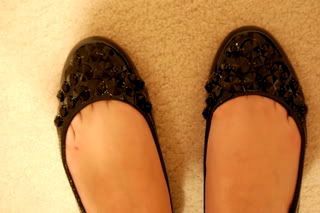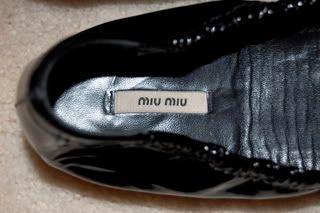 Plaid dress, $6.50, found at Buffalo Exchange
Stella McCartney for Whatever It Takes Tote, $17, found at Buffalo Exchange.  You may remember they were selling this bag at Urban Outfitters a few months ago for like $50.