YES. YES. YES. So if you don't know, there are some AMAZING sample sales on
Gilt
today. I was lucky enough to get my hands on some great stuff.
Exhibit A: Alexander Wang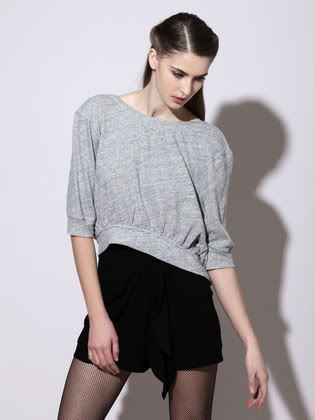 I feel like this top is perfect for me. It's comfy and the heather grey would go with pretty much everything. Also, I live in high waisted skirts, for which this top would be perfect. The best part? The back. The draped, exposed back takes this top to a whole other level. The question is, would i wear a bra with this? I suppose I could get that sticky backless kind, or maybe wear something lacy that would show? I don't know yet. Any suggestions?
Exhibit B: Moschino Cheap and Chic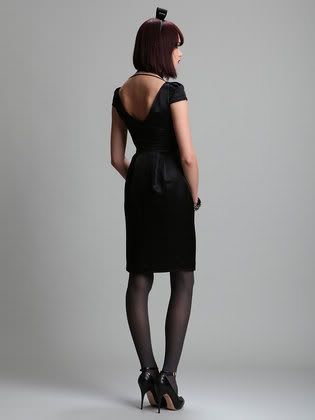 This dress is the most ridiculous deal. Originally $635, I got it for $128. I'm thinking it could be a great dress for my friends debutante ball later this month. It's classy and conservative, which is good for the whole country club crowd. Also, it looks like something Joan, from Mad Men, would wear (Did I mention I'm obsessed with Mad Men? I definitely see myself as more of a Joan than a Betty). I'm thinking could wear a really chunky, sparkley necklace with it. The shoes? I'm not sure if I should go with demure or something crazy. I'll let you know when I decide.